Filter Tubes, Filter Cylinders and Filter Elements
We offer wire cloth processed welded filter tubes, cylinders and other filter elements. Custom order widths & lengths are available.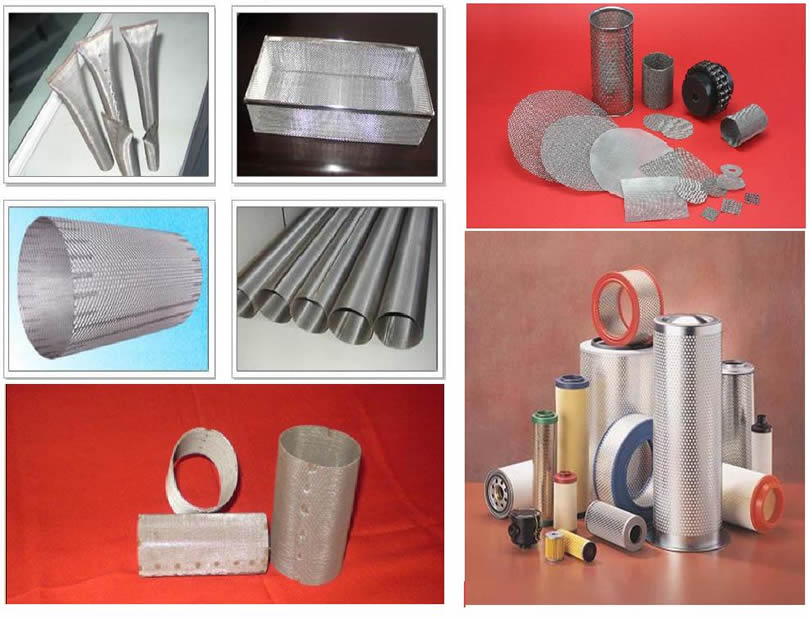 Services
Quality Products:
We follow the policy of Seeking Development through Quality and Establishing Reputation via Quality Products. We try to meet customers' requirements with excellent quality products.
Honest Service:
We offer honest service to customers. We provide products with sincere and excellent service and the most prompt delivery.
We enjoy:
Advanced wire mesh weaving machines; Experienced and well-trained work staff; Quality wire mesh products and Reliable Services.
If you have questions, please contact us!
Copyright © 2014 Honesty & Faith Hardware Products Co., Ltd. ADD: Industrial zone, South of Anping Town, Hengshui, Hebei, china.
TEL: +86-318-5280569 7800660    FAX: +86-7866320   MOB: +86-18931809706
URL: http://www.hcwiremesh.com E-mail: sales@hcwiremesh.com